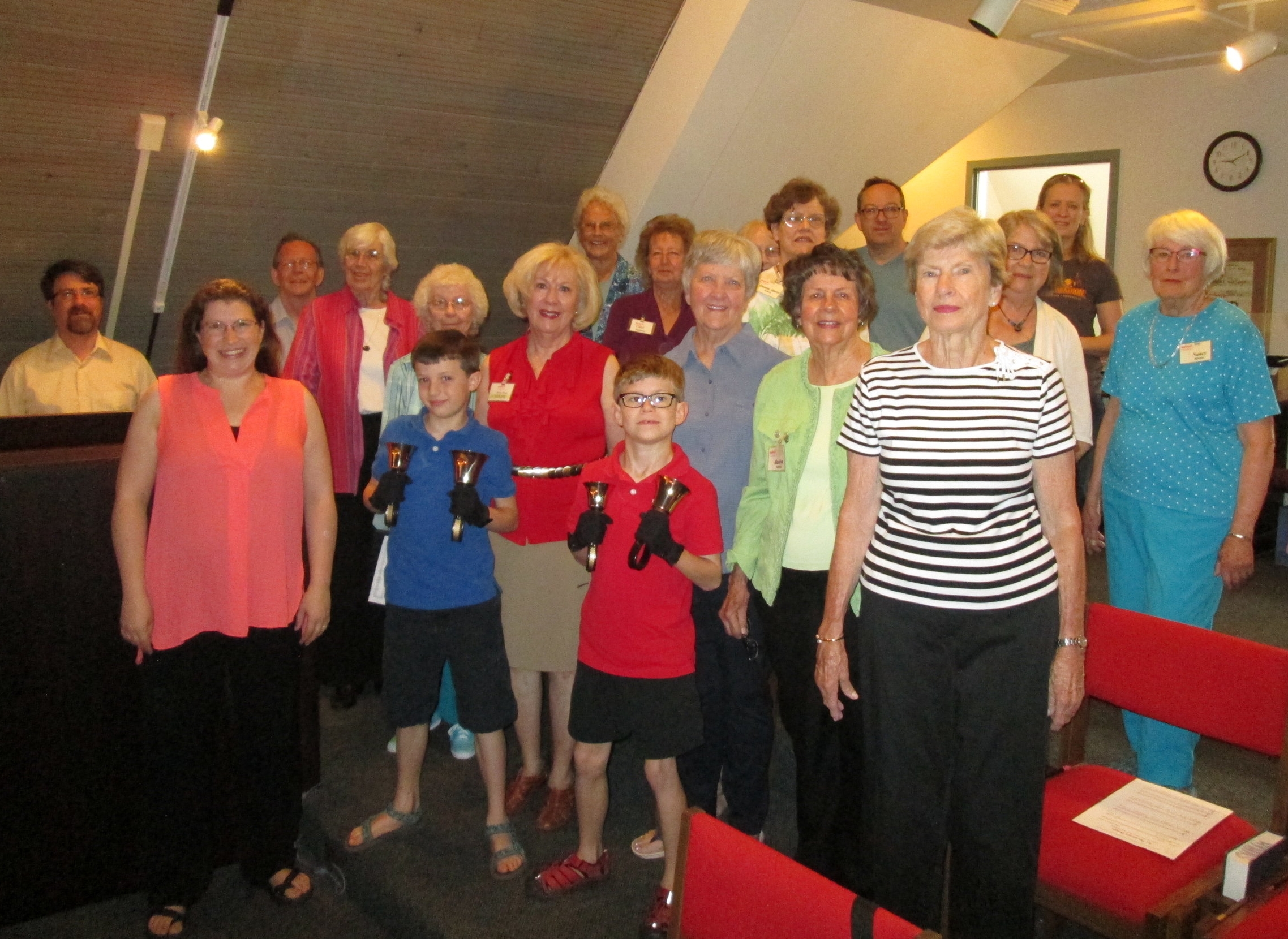 Music
Music is integral to the liturgy of our worship service and our lives. It is one of the primary ways in which we worship, love and serve our Lord Jesus Christ.
All Saints' Adult Choir
The Adult Choir is the heart of the music ministry at All Saints. The Choir sings anthems at the 10:15 a.m. Sunday Service from September to May. The rehearsals are from 7:00-8:30 p.m. on Tuesdays and on Sundays from 9:00-9:25 a.m. For more information about joining the Adult Choir, please contact Danielle Crisman at andydani@q.com.
Special Music
The choir provides music for special services throughout the year, including Ash Wednesday, Maundy Thursday, Good Friday, Easter, and Christmas Eve. A new tradition at All Saints is to invite a jazz band to play for All Saints Day. We have also enjoyed an annual service accompanied by trombones!
Andrew Crisman, Organist
Andrew Crisman holds degrees in music education from the Crane School of Music at State University of New York at Potsdam and in trombone performance from the University of Colorado at Boulder. Andrew began his piano training as a young child. When he was in high school, he served as organist for The Church of the Resurrection in Hopewell Junction, New York. Andrew has taught music in the Thompson School District since 1999. Currently, he serves as the choir director at Walt Clark Middle School, and serves as president of the Thompson Education Association. He lives in Loveland with his wife, Danielle and twin sons.
Danielle Crisman, Music Director
Danielle Crisman holds a degree in music education from the University of Colorado at Boulder and has completed some graduate studies in music education at the University of Wyoming in Laramie. Danielle began her vocal training in her church's children's choirs. She has served as a soprano in the Bethel College Chapel Choir in North Newton, KS and the Adult Choir at St. John's Episcopal Church in Boulder. Danielle has taught middle school orchestra in the Adams County School District 50, the Thompson School District, and the St. Vrain Valley School District. She currently teaches orchestra at Erie Middle School in Erie, CO. Danielle lives in Loveland with her husband, Andrew, and twin boys.